Saddle Up for More Crazy Free Riding with Alycia Burton!
|
Recently we have shown you a video of riding at the beach which featured Alycia Burton riding her horse Classic Goldrush bareback and brideless.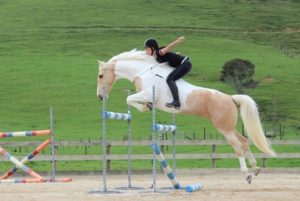 However Alycia doesn't just ride without saddle and bridle, she and her horses can jump 1.70m like that too! Alycia is a full-time horse trainer who specializes in free riding but also events and is based in Auckland, New Zealand. She has also rehabilitated a number of horses that have been declared dangerous or unsafe and we must say that she has a gift given by God.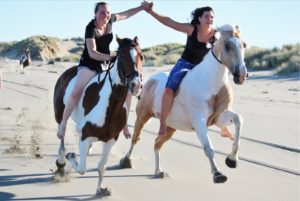 Alicia is so free and so professional when riding a horse that everything she does comes easily and naturally. Everything she does is so pleasing to the eye as there is just natural horsemanship. Alycia and Goldrush will be aiming for the Guinness World Record height in free jumping which, as she says, is "Extreme riding, with a touch of madness".
It is clearly seen what a connection with the horse she has and this beautiful girl might be one of the best riders in the world! Watch and enjoy!